Kanyakumari: Congress President Kanhaya Kumar on Wednesday claimed that the Rath Yatra of the BJP in 1990 was looking for "Sata (energy)", but the Congress "Bharat Gudu Yatra" It is for "Satya (Reality)".
Kumar, who has been named 'Bharat Yatri' on the occasion and is scheduled to trek the entire 3,570 km from Kanyakumari to Kashmir Yatra, stated that the Congress initiative is not only political.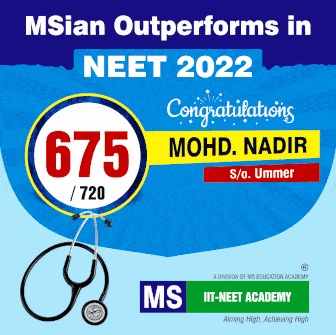 I asked how this Yatra was totally different from the ones made earlier because L Ok Advani led by Rath Yatra in 1990, Kumar mentioned , "That Yatra was political. This was for Satta, this was for Satya."
Additional pressure on the distinction between Yatra Advani and the Congress initiative, stated, "I do not wish to delve into the damaging effects of that (Advani's) yatra, the nation is experiencing adverse effects of that."
He stated that he wished to emphasize the optimistic mindset behind the yatra Congress "that represents the people's views."
"The BJP got 'Sata' from the Yatra and this Yatra (Congress) will re-establish reality. Kumar asserted that he is a nation for all.
Speaking of the Yatra in Congress, he said: "It is fortunate for any Indian that he or she gets a chance to hike from Kanyakumari to Kashmir. We will meet people and experience different cultures, clothes and languages."
He stated that there are three basic aspects of the yatra – social, political and financial.
"There is also criticism that we are hearing that the nation is divided and that it should be united. The nation is not divided geographically and traditionally, but whenever I look at the intent and insurance policies of the present authorities, there is a huge gap between the rich and the poor ".
While it is a tax relief for corporations, the Congress President mentioned that GST is charged on milk and yoghurt which affects the poor. He stated from Bihar that if people are worried due to misinformation being fed via social media, then as a responsible individual, one should meet his brothers or sisters and listen to their issues.
"I came from Bihar and also noticed what happened all over Covid. People walked from Gurgaon and Mumbai to Bihar, so shouldn't political leaders take a walk?" he stated.
In the Yatra not going to Bihar, it is stated that various elements were considered, which may be from south to north or from east to west. The former president of the Jawaharlal Nehru College Student Union added: "Now we are heading south to north."
The yatra will start from Kanyakumari in Tamil Nadu and then move north, passing through Thiruvananthapuram, Kochi, Nilampur, Mysuru, Bellari, Raishore, Vikarabad, Nanded, Jalgaon, Indore, Kota, Dausa, Alwar, Bulandshahr , Delhi, Ambala, Pathankot and Jammu, before reaching its climax in Srinagar.
These yatra participants are categorized as "Bharat Yatris", "Atithi Yatris", "Pradesh Yatris" and "Volunteer Yatris".
The motto of the yatra is "Mile Kadam, Jude Watan".